Remote monitoring of water, livestock and fences
23rd May 2017

Having trouble viewing this email? View this email in your browser.
10/05/2017
DATE CLAIMER: Remote monitoring days
Remote monitoring of water, livestock and fences
·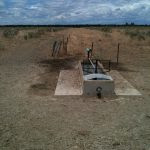 Monday 19 June St George
· Tuesday 20 June Morven
· Wednesday 21 June Isisford
· Thursday 22 June Longreach
Producers talking about the remote monitoring technology they are currently using and how it works plus displays by companies that sell this equipment.
Hear and see it all in the one place!
For more information contact:
· St George/Morven - Amy Brown, heatherstation@bigpond.com, 07 4625 6129
· Isisford/Longreach - Joy Hardie, jandjhardie@bigpond.com, 07 4658 7285


You're receiving this email because you subscribed to our mailing list.
Not interested anymore? Unsubscribe from the Leading Sheep newsletter.
Copyright © Leading Sheep 2017
********************************DISCLAIMER****************************
The information contained in the above e-mail message or messages
(which includes any attachments) is confidential and may be legally
privileged. It is intended only for the use of the person or entity
to which it is addressed. If you are not the addressee any form of
disclosure, copying, modification, distribution or any action taken
or omitted in reliance on the information is unauthorised. Opinions
contained in the message(s) do not necessarily reflect the opinion
of the Queensland Government and its authorities. If you received
this communication in error, please notify the sender immediately
and delete it from your computer system network.